A few weeks ago, may daughter and I spent 24-hours in San Francisco on our way to meet up with a friend in Sonoma County. Though I had been many times, this was my daughter's first visit to the City by the Bay. With so much to see and do, I was torn on how to make sure the vibe of the city captivated her and made her want to come back for more. It came down to a mix of tradition, luxury, and some typical tourist spots to make those 24-hours the best possible. Here's what we did:
We stayed at the Four Seasons San Francisco on Market Street. Convenient to shopping, dining and attractions within walking distance. The Four Seasons San Francisco was the perfect home base for us. fourseasons.com/sanfrancisco
High Tea is a tradition my mother introduced to me as I started my travel adventures. The first time I had high tea was in San Francisco at the Westin St. Francis. After that, the Ritz-Carlton in Madrid, the Palm Court at the Park Lane Hotel in London, followed by countless hotels in New York, Chicago, Las Vegas…the list goes on. I started the tradition with my daughter on our first trip to New York City with the Madeline Tea, and we make it a point to have High Tea in every city we visit together. In San Francisco, we enjoyed high tea at the Palace Hotel, serving afternoon tea in the Garden Court since the early 1900's.
We walked, and we walked and we walked…from the Four Seasons San Francisco to the Ferry Building Marketplace at the end of Market Street and continued through the Embarcadero. On our quest to find Lombard Street we ran into the Coit Tower and the Powell and Hyde Street Trolley Car station. After walking both up and down the famed most crooked street in the world, we began our journey back down the hills of North Beach, past the bocci ball playing men in Washington Square. From there we peeked into trinket shops lining Grant Avenue in Chinatown, and crossed through Union Square on our way back into the hotel.
That night, we had a delicious meal at MKT in the Four Seasons San Francisco. I have to admit, I was a bit hesitant after walking through the heavily scented aromas of North Beach and Chinatown, but was pleasantly surprised at the dining experience at MKT, especially with my daughter in tow.
The next morning, after re-fueling and sound sleep from all that walking and eating…we headed back to Chinatown for a Chinese tea experience in one of the little tea shops. A quick trip down Maiden Lane, then back to the Four Seasons to pick up our Cadillac ELR.
On our way to cross over the Golden Gate Bridge into Sonoma County we stopped at the Walt Disney Family Museum in the Presidio.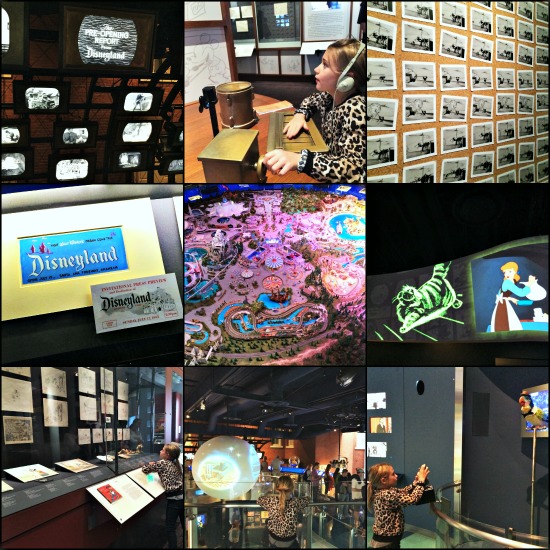 During our visit, Off the Grid, a Food Truck rally was happening, along with a special exhibit of art work from the one and only Mary Blair of Small World, Alice in Wonderland and Peter Pan (to name a few) fame.
It was a glorious 24-hours. The right amount of to-dos in the right amount of time. A trip catered for my little girl that I will cherish forever.
As a contributor for TravelingMom.com and owner of RockStarMomLV.com, I was offered a media rate at the Four Seasons San Francisco and dinner at MKT. All thoughts and opinions are my own.