Just because we live in the desert doesn't mean we don't love the holidays! Las Vegas comes alive with plenty of attractions and activities for every age. Yes, it's true, we might have to force it to snow, or create our own ice, but it is always impressive to see and experience all of what Vegas has to offer during the holidays. Here are some of my favorite spots around town:
Ethel M Chocolate Factory Holiday Cactus Lighting is technically in Henderson, located at the Ethel M Chocolate Factory. Every year, for the past 11 years, Ethel Ms has lit up their famous cactus garden with thousands of beautifully colored lights. A walk down the path leads you through over 300 varieties of cacti found in Southern Nevada, along with a few friendly faces like the M&Ms, eco-friendly LED lighting and final stop at Santa. Before or after, stop into the retail shop and grab a cup of hot cocoa. A bit of an indulgence, but one of the best hot chocs in Vegas. My favorite is the Mexican Hot Chocolate.
The Glittering Lights out at the Speedway is another family fun adventure to get your crew in the Christmas spirit! Head out on the US-95, and stay in your vehicle! Tune into Sunny 106.5 (or Sirius XM's Holly) and listen to some of your favorite Christmas songs while you cruise through the 2.5 miles of scenic lights. What I also love about the Glittering Lights is the GoodWill Donation truck located near the entrance. It's a great time to enjoy the festivities while giving back to your community here in Las Vegas.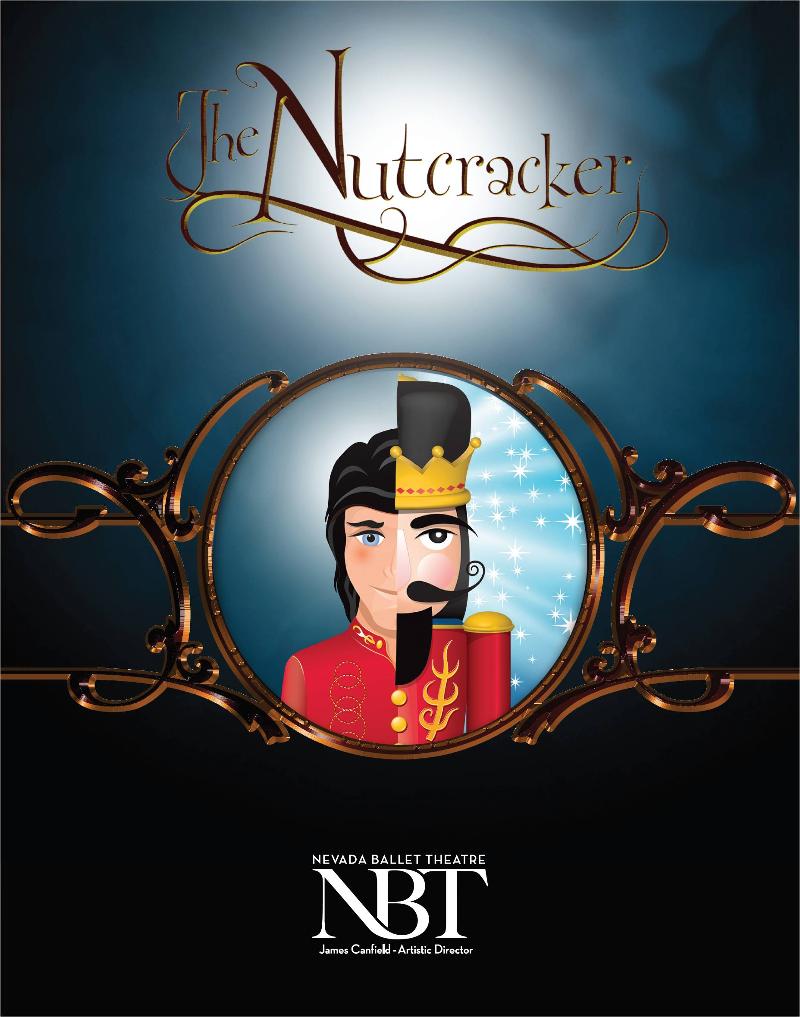 The Nutcracker is an annual tradition in our family, and this year is not to be missed. A new vision directed by Nevada Ballet Artistic Director, James Canfield, it makes its debut at The Smith Center, where it shall claim its residency for years to come. As a local, the opportunity to see The Nutcracker performed at a world renowned performing arts center is enough to make me want to stand up and give a speech. It's a moment I have been waiting for, and have already purchased my tickets. You can purchase yours, as well, with a special 10% discount found here. According to James Canfield, this version of The Nutcracker will appeal to all ages, and even to young boys who want to be apart of the fantasy as much as the girls. New set and costume designs that are sure to leave every age in awe. I also love that the musicians are local talent. Kudos to the Nevada Ballet! For an even more  Christmas-y experience, consider adding The Nutcracker Tea, a high tea at the Mandarin Oriental.
Opportunity Village's The Magical Forest will really knock your socks off. I was very impressed with the set up, the decorations, activities, and holiday treats offered here. It really is worth adding to your Holiday itinerary, especially if you have little ones. Even the big kids will love it! The Magical Forest itself is an enchanting Winter Wonderland of trees and houses decorated with themes and sponsored by many familiar businesses throughout the city. Don't skip the Nightmare Before Christmas in 3-D. The kids will love it! It's quite a delight! Couple of things to remember- all monies made from the Magical Forest goes directly to support the Opportunity Village and its programs. I might suggest purchasing the Passport when you arrive- it will include entry fee and a wrist band which gets you unlimited access to all the attractions (mini-golf, carousel, slide and train ride), without having to deal with purchasing the right amount of tickets. Also, keep in mind, everyone who is working the venue are all un-paid volunteers, as it may seem a bit unorganized at times. The big picture is that it is a beautiful spot and gratitude to those who give their time over the holidays to help an organization synonymous with Las Vegas non-profits.
Town Square is one of the only spots in Vegas where is snows on schedule! It is a most festive spot south of the Strip- decorated to the nines with a beautiful tree, falling snow, Holiday Nights & Lights Community Concerts, and of course, the famous classic rendition of Normal Rockwell's Christmas in a sweet little house where Santa sits waiting to take a photo with your little ones. In Vegas, it is one of the most talked about Santa photo opportunities around. Town Square is always a great place to be during the holidays as there is plenty to see, shop and do for all ages. It's a definite must-see for your Holidays Vegas Style!
So much to see and do! You can find more Holiday ideas in Las Vegas on my Hip Happenings calendar, or follow me on Instagram #RSMLVHolidays.
Enjoy your holiday season!